This is an extract from an interview with Tim Etchells, Artistic Director of Forced Entertainment – read the full interview here.
Part one of a process for us is trying to throw a lot of material on to the table and part two is editing. That's often about trying to carve up chunks of improvisation that have been done on different days or different weeks, maybe even in different cities, and to arrange them on the timeline of the piece in a way that feels like a show to us. In that process, usually, if we've got ten sections, by the end of editing they would typically all have been in every possible position in relation to the piece, and they would have all been thrown out (and then brought back in)! It's a really big part of the work for us, basically making lists of the structure and rejigging it before running it and seeing what doesn't work, then reordering it all and doing it again and seeing what doesn't work once again. In this way we slowly accumulate the knowledge that we need in order to compose something using the materials that we've got. It's a process in which we are trying to understand what the material will do energetically and dynamically but we're also testing what material will join to other material, and in what sequences. We'll keep doing that – rearranging endlessly – until the show opens. The normal thing is that in the days before the premiere (even on the day of the premiere) we're still moving things around.
Through editing we try to understand the material: where you can put this scene, this dance, this text and what changes when you move it? We talk a lot about the timeline – from minute one to minute one hundred and twenty: Where are you? What's changed? What's building up? What kind of knowledge is accumulating? What shifts in energy or information or understanding are happening? In that sense it is totally like film editing or editing a novel – you just look at the big time line and say, "What can I move?" "What can I tighten?" "What can I cut?"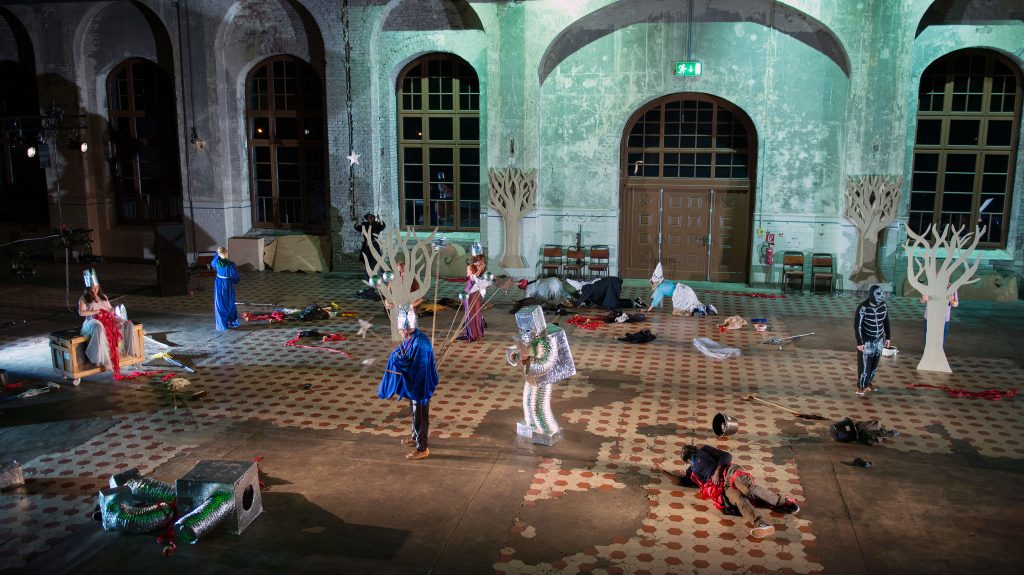 Read the full interview here.