This is an extract from an interview with Tim Etchells, Artistic Director of Forced Entertainment – read the full interview here.
Again, I have a certain cynicism about the term, just as I might be cynical about virtuosity or imagination – a terrible admission perhaps! There's something rather soft about it, a bit gooey!
What does interest me though is the transformation of materials and actions and experience over time: how understanding and perception change in and through the course of performance. Even when things stay the same they are changing. That's why we work so much, over the years, with repetition.
It's been a fantasy of ours for a long time, to make a work where all the materials are basically trash: nothing of any cultural importance, no statements of importance, no important anything, just lightweight stuff basically. But the desire is to arrange the rubbish in such a way that it becomes extremely strong – to make it sing, and really powerfully. The material for Real Magic is basically trash: a little scene from some half-arsed game show, about twenty seconds long in it's shortest iteration. But we work that material fearlessly and we make something that has punch and a poetry, reach and ambition. I like the idea that the strength of what you're doing in performance comes from the performance, from what's done, rather than being a predetermined thing arising from the material. Everyone knows King Lear is important, or Three Sisters – I don't want to borrow or lean on their significance. I'm more interested to make my own.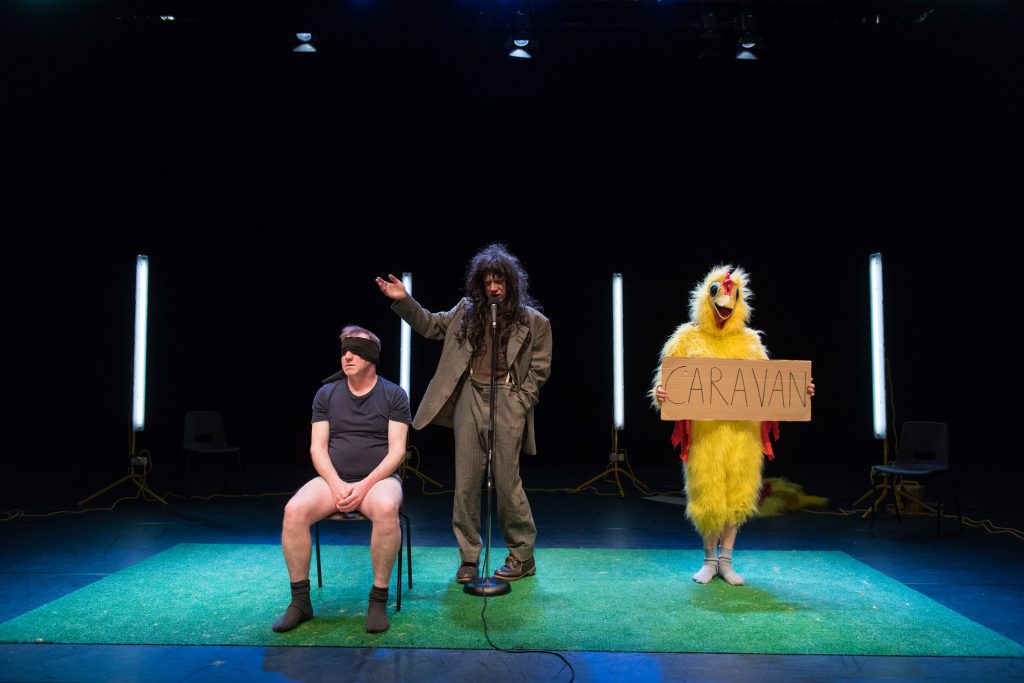 Read the full interview here.